Miss Universe Angola 2015 Whitney Shikongo
Like
Like Love Haha Wow Sad Angry
Miss Universe Angola 2015 Whitney Shikongo
BIO
Age: 20 years old
Height: 5 ft 11 in (1.80 m)
Hair color: Black
Eye color: Brown
Photo Courtesy: Platina Line
Shikongo is student at Humanities Course in the 11th grade semester. She was improved herself to join Miss Angola pageant. On August 25, 2014, she was crowned Miss Huíla Angola 2014 and will represent the region at Miss Angola 2014 edition. After being crowned as Miss Huíla Angola 2014, Shikongo competed at Miss Angola pageant. She made history to take a crown as the new titleholder of Miss Angola 2014 on December 20, 2014 in the capital city of Angola, Luanda. The pageant was participated by 25 other equally beautiful contestants from 18 regions in Angola. As of 2015, she will be the 17th Angolan woman who will compete at the Miss Universe pageant.succeed the current titleholder, Paulina Vega of Colombia.
Photo Courtesy: MyLuso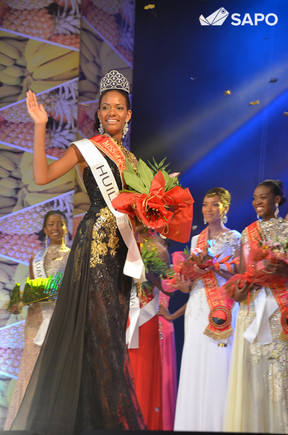 Photo Courtesy: Sapo Mulher
TRIVIAS
Training required: I think it's social communication. My mother wanted me to be a journalist, and would like to work in the entertainment, too.
Favorite dish: Calulu
Drinking: No, nothing.
Religion: I am Catholic, but I get to go to other churches, too.
Project for the term: Human rights rescue, working with children and the fight against AIDS.
Dream car: Whatever car there is. But I think walking is better.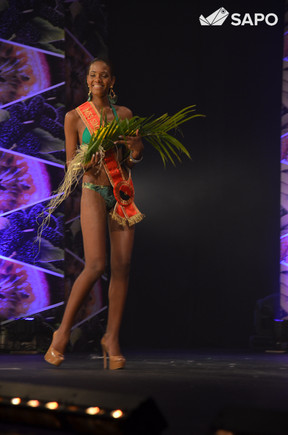 Photo Courtesy: Sapo Mulher
With the hospitals: I hate it. I do not like to see people suffering.
Most important moment in life: Winning in Miss Angola pageant.
Previous miss that caught his attention: Micaela Reis. It seems to me that the person who battled long after the election pursues her objectives well.
Feature Photo Courtesy: VIDA
Find time to visit 55 confirmed Miss Universe 2015 Official Candidates who are ready to bring the Miss Universe 2015 stage down and see Miss Universe Angola 2015 Whitney Shikongo other contenders.
Like
Like Love Haha Wow Sad Angry